Summers, Charles (1825-78; English)
Sir Charles Gavan Duffy
Marble, size unknown
Presented by subscribers, 1877
Unidentified, present location unknown
Duffy (1816-1903), a prominent Irish nationalist, migrated to Australia at the age of 40, and threw himself into Victorian legal and political life. He became premier in 1871-2, and then speaker of the Legislative Assembly, before retiring to the south of France in 1880.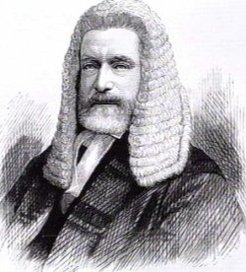 Extant images of him, including an engraving dating from 1877, reproduced here, show a lively, full-bearded figure. But unfortunately Summers' bust, which Duffy mentions specifically in his 1898 autobiography, My Life in Two Hemispheres, appears to have disappeared.
Refs.
AR 1877; NGV 1880, p.3; NGV 1894, p.131 (VI.Rotunda, no.35); NGV 1905, p.156 (VI.Sculpture – Verdon Gallery, no.19); PR no.882 (acc.no.p.65.2-1).
For Duffy, see http://adb.anu.edu.au/biography/duffy-sir-charles-gavan-3450 (by Joy Parnaby; ADB vol.4, 1972), including the engraving shown here (SLV A/S01/09/77/84)