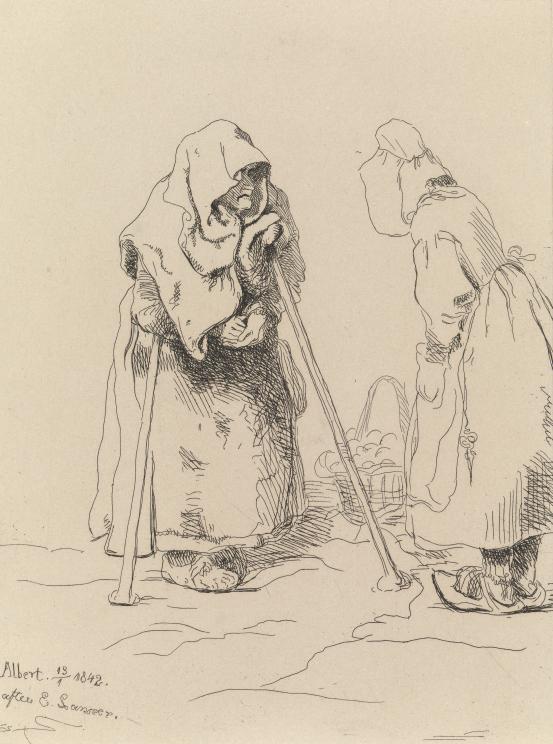 Albert, Prince (1819-61; German/English), after Landseer, Edwin (1802-73; English) (?)
Two Peasant Women 1842
Etching on chine collé, 20.3 x 15.3 cm (image and plate), 43.5 x 29.7 cm irreg. (sheet)
Gift of Queen Victoria, 1893
National Gallery of Victoria (p.192.7-1)
This skilful print, somewhat reminiscent of the etchings of the young Rembrandt and his Dutch contemporaries, is inscribed on the plate (lower left): "Albert 13/1 1842 after E.Landseer [?]" (the last name is difficult to decipher). The source has yet to be identified. The title is given as "Old Women" in both NGV 1894 and 1905.
For Landseer, including comments on his connection with Victoria and Albert, see linked artist entry.
Refs.
NGV 1894, p.69 (III.Vestibule, no.10); NGV 1905, p.106 (IV.Vestibule, no.11)