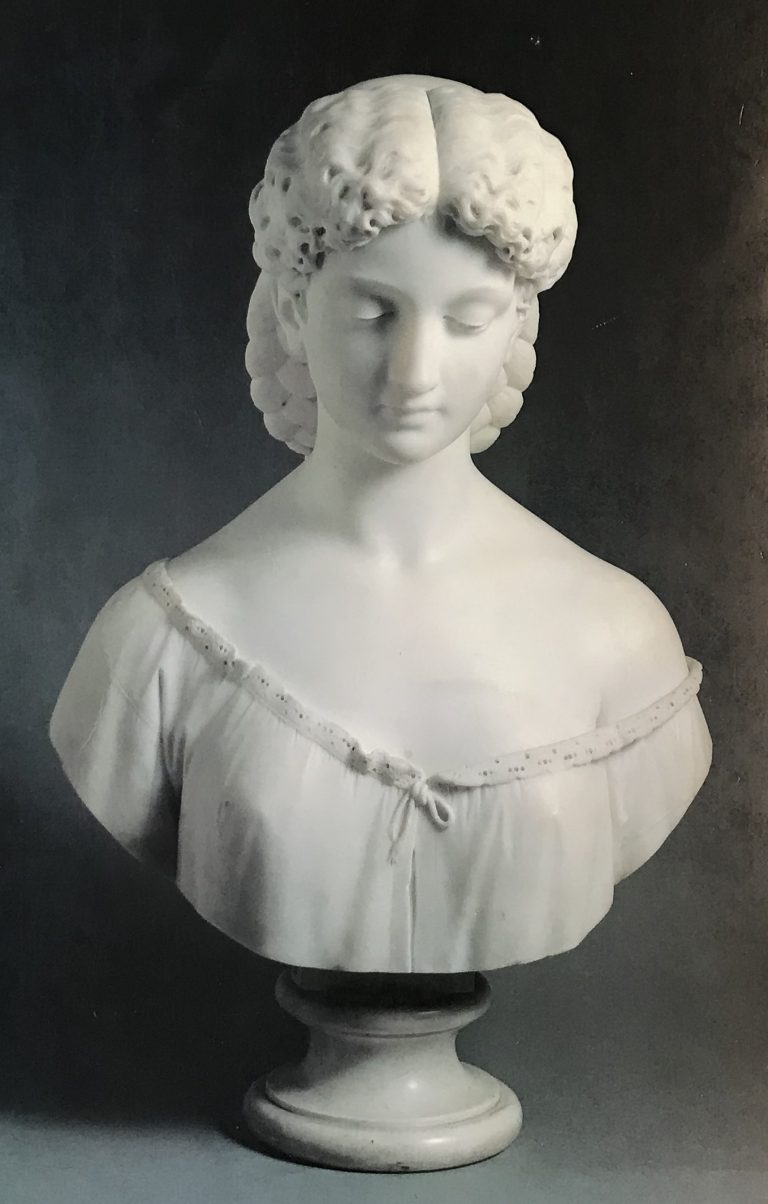 Flaminio, Lucca (active c.1866; Italian)
La Puberta 1866
Carrara marble, 67 cm high
Presented by Sir George Verdon, 1867; de-accessioned and transferred to the Castlemaine Art Gallery, 1943; auctioned, 1987
Private collection
Greeted enthusiastically on its arrival in Melbourne as an "exquisite" representation of "the passage from girlhood into womanhood" (Illustrated Australian News, Sept.1867), this work was later culled from the NGV collection, and presented to the Castlemaine Gallery – whence it was de-accessioned again, and sold at auction in Melbourne, in June 1987.
Little appears to be known about the sculptor, except that he was Milanese. In the 1905 NGV catalogue, this bust was catalogued among the other sculptures in the Public Library's Verdon Gallery (opened in 1886), named after the donor (see separate entry).
Refs.
SB, p.68 (Sculpture), 1 July 1867, with added note indicating the formal transfer to Castlemaine, 15/2/43; NGV 1880, p.3; NGV 1894, p.131 (VI.Rotunda, no.24); NGV 1905, p.158 (VI.Sculpture, no.25)
See A Collection of Australian Art, Castlemaine Art Gallery, 1983, p.48; for details of its auction at Sotheby's in 1987, see * Carrier-Belleuse Melody {1904} Loc? [SC] (with thanks to Dr Chris McAuliffe). Galbally First Collections (1992), cat.66, p.82, lists the present work as in a private collection, also including a colour reproduction on the back cover, reproduced here, together with a lengthy quote and illustration from the article in the Illustrated Australian News, 27 Sept.1867
Flaminio is not listed in AKL; but Bénézit 5, 809, records this work – the sole example listed – and also the 1987 auction