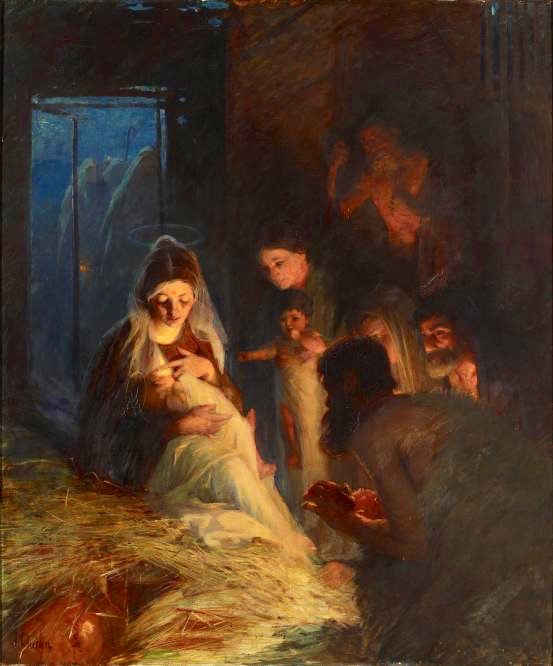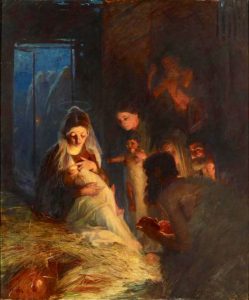 Quinn, James (1869-1951; Australian)
The Nativity
Oil on canvas, 149.8 x 126.6 cm
Presented by the artist under the terms of the NGV Travelling Scholarship, 1901
National Gallery of Victoria (98-2)
Although Quinn made several copies while he was in France in 1895-96, this is the original work he produced under the terms of the scholarship he was awarded in 1893 (a point emphasized in the acquisition entry in the NGV's annual report for 1901).
It echoes various 16th- and 17th-century precedents (by Correggio, Barocci et al.), but in rather saccharine terms.
Refs.
AR 1901, p.24; NGV 1905, p.84 (III.McArthur Gallery, no.10; as acquired in 1895)