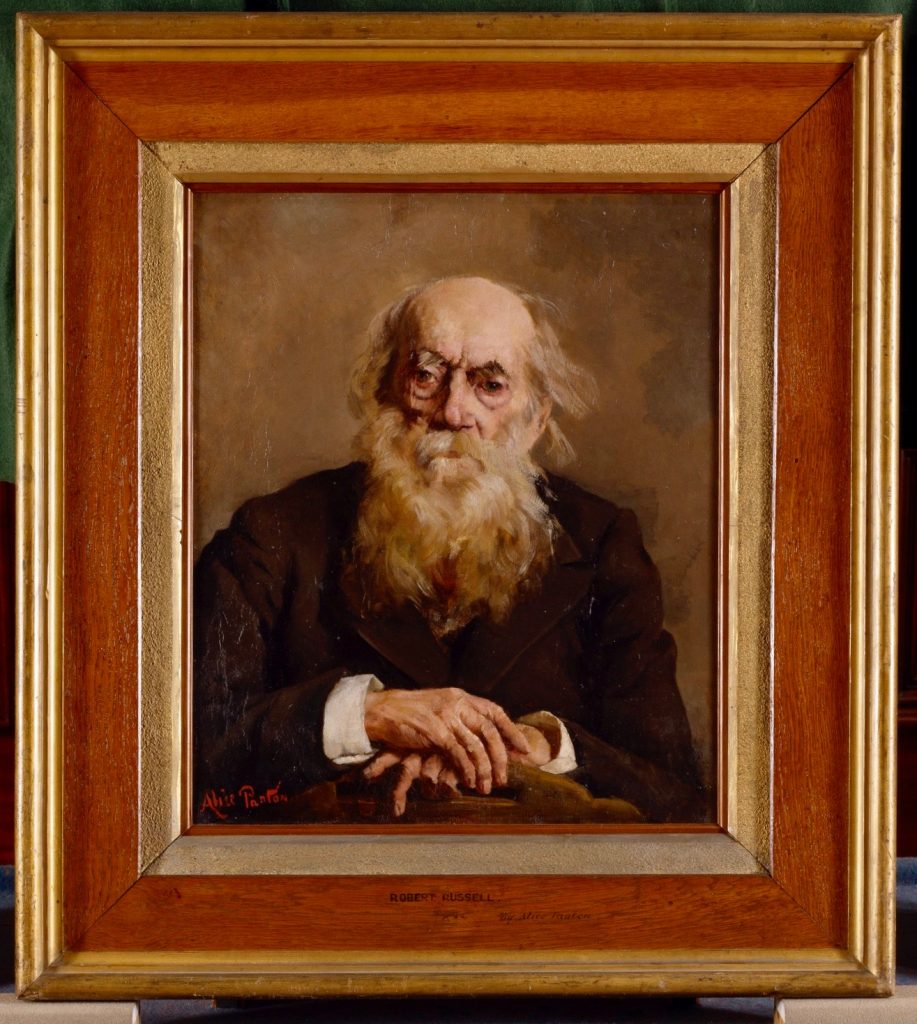 Works by or after Russell included in this catalogue:
Montefiore Melbourne from the Falls 1837 {1866} SLV [ET]
* Russell [attrib.] Melbourne from the Old Falls 1837 {1891} Loc? [PR]
Russell Melbourne from the Falls 1837 {1903} SLV [WT]
[photo: Alice Panton: portrait of Russell in 1899 (SLV)]
Russell, appointed the first surveyor of Port Phillip in 1836, was dismissed for alleged incompetence and replaced in 1837 by Hoddle. He later worked as an independent architect, and was responsible for the design of St James' Old Cathedral (built 1839-42).
An associate of Conrad Martens, Russell was also a competent artist. The SLV holds a number of his watercolours and drawings, many of them showing views of and from his cottage on the rocky falls on the river Yarra (later removed when Queen's Bridge was built over the Yarra in the early 1880s).
Other drawings and watercolours by Russell are also held in the NGV (works acquired after 1905), the Dixson Library in Sydney, and the National Library, Canberra.
The portrait of Russell shown here, by Alice Panton (1863-1960), was painted in 1899, the year before his death.
Refs.
See Kerr Dictionary (1992), pp.688-91 (a detailed biography by George Tibbits), updated as  https://www.daao.org.au/bio/robert-russell/biography/ (last revised 2011). See also SLV catalogue (including information on Panton's portrait, SLV H141893, purchased in 1908), and catalogues for the other institutions noted