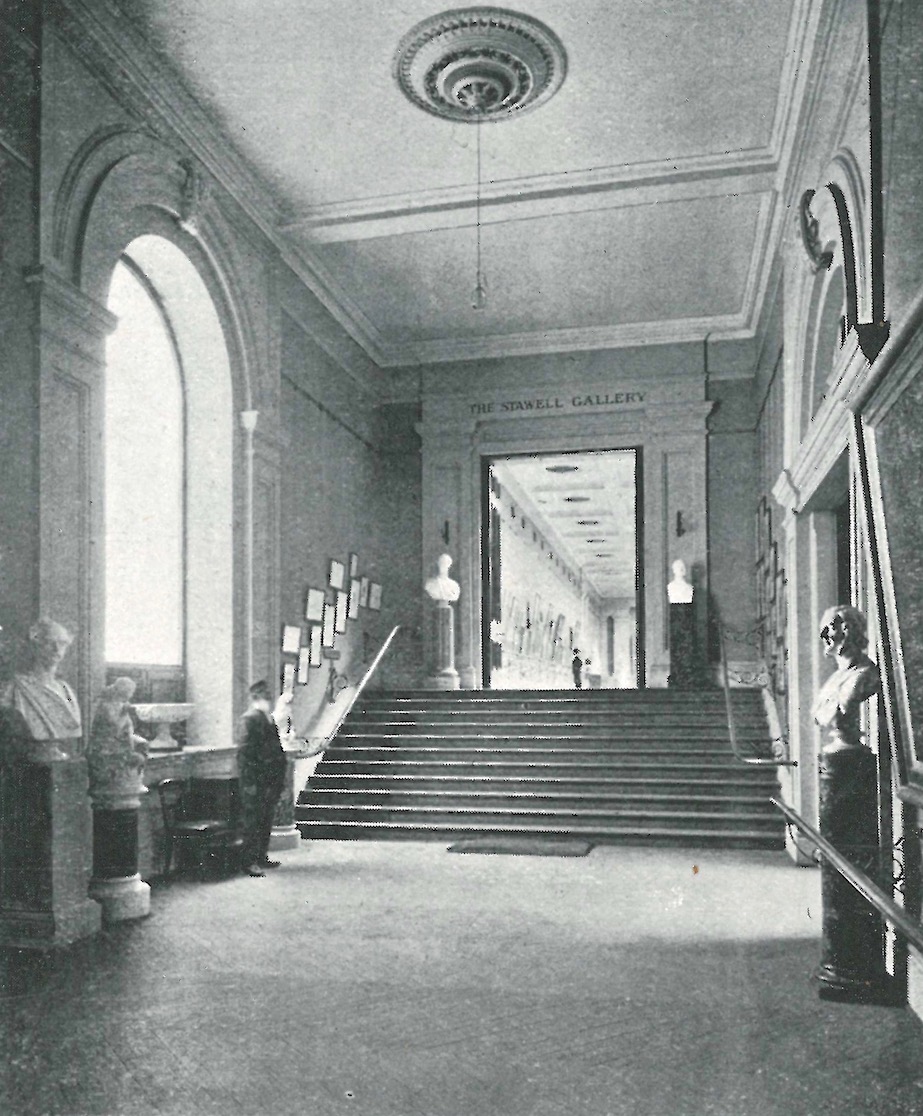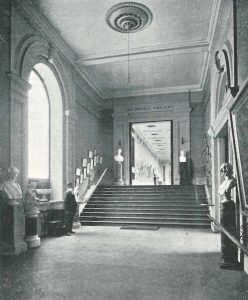 This room, essentially a stairwell linking the Stawell and McArthur Galleries in the former NGV, was apparently constructed in about 1887. It no longer exists in this form, having been absorbed into subsequent reconstruction of the State Library building. The space is now occupied by the south rotunda annexed to the Cowan (formerly Stawell) Gallery, and the Heritage Reading Room.
As detailed in the 1894 NGV catalogue (section III, pp.68-70), it housed the 12 etchings by Victoria and Albert donated by the Queen in 1893, the 12 etchings by Klinger acquired on Herkomer's advice in 1891, and Herkomer's own portrait of Queen Victoria, purchased in 1892 (for details, see individual entries).
By 1905 (see general overview, reproduced here), the etchings by Victoria & Albert and Klinger remained in the room, but were now joined by other works, mostly significant marble busts from the collection.
In catalogue order, the contents of the room as listed in NGV 1905 (pp.104-109) were as follows: